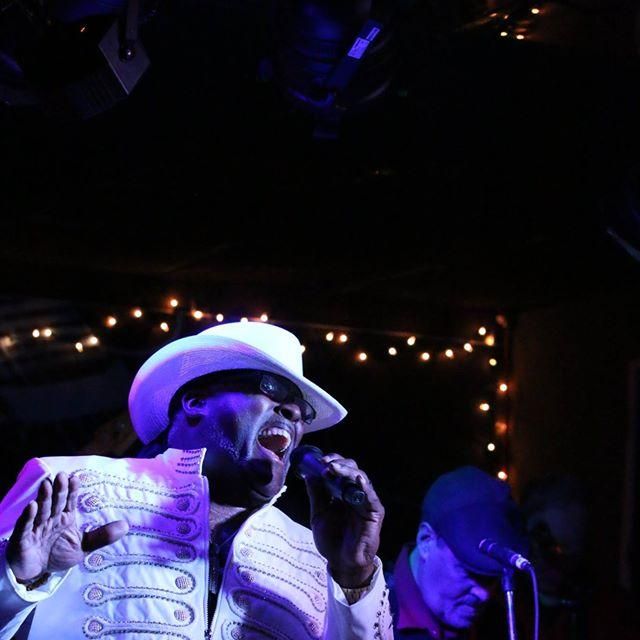 BIG MIKE MOTHERSHED
LEAD VOCALIST
Born in a beautiful small town in Southeast Kansas, he started out as a child prodigy gospel singer. He then spent 8 years in the U.S military while working part-time as a studio background singer. His talents allowed him to be pursued to sing all over the nation. He has performed and competed natioanally and it finally grew to a conclusion because he was asked to be a judge and not a contestant. 
He has competed and won countless vocal contests nationally and is renowned for being able to recreate the Motown, Stax and Philly Sound of balladeers, past and present. His sound has been heavily influenced by the likes of Barry White, Luther Vandross, Jeffery Osborne and David Ruffin. His tenor and baritone command of vocals along with his confidence is entertaining and allows him to engage any audience who loves r&b/funk/soul/jazz/blues/classic rock and 40's/50's big band or just good dance music!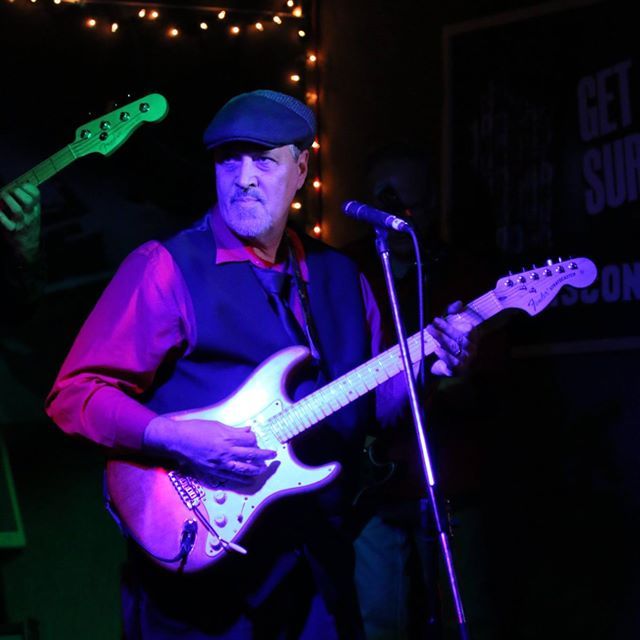 GREG KINDVALL
Guitarist & band leader
Greg is the bandleader that is no less than an awesome awesome guitar player and vocalist. He has over 20 years of performance experience and is the glue that holds this band together.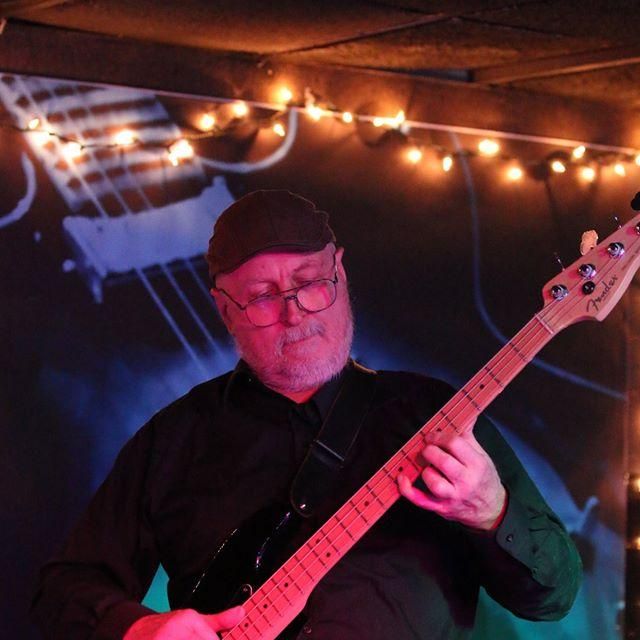 KEN LOOK
Bass
Ken hails is  native of the windy city - Chicago and brings all the soul and blues required to make it authentic and come to life. He started as a drummer and converted to the bass - a match made in heaven. A disciple of blues - he has put the B in the Blues!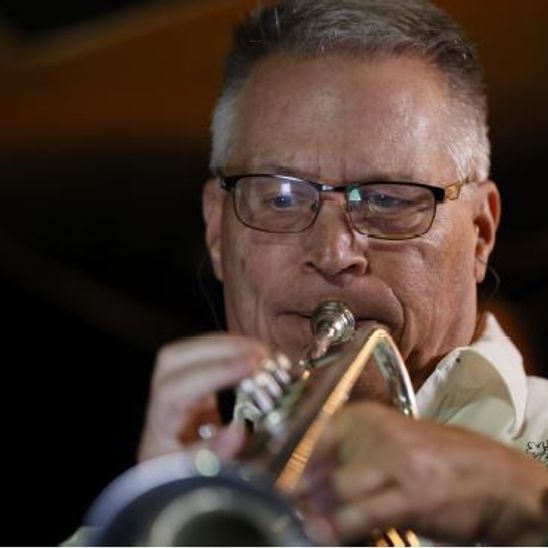 Craig Mesenbring 
Trumpet
Craig has been playing since he was 10 years old.  He started his musical career as a school band "nerd"…hardly…then started playing in horn bands, and eventually became seriously interested in classical playing with a brass quintet.  His most influential mentor in music was his college trumpet professor, Al Moore.  Bands that influenced him the most include Blood, Sweat, and Tears, Chicago, Tower of Power and Maurice Andre.
Craig's impressive background includes playing for several great bands, including Top Brass, Open Road, Octopus, Chance, and even played a gig with Smokey Robinson and the Miracles.
Today the tunes he enjoys most are Uptown Funk, any Chicago tune, and any of the four Victor Ewald quintets.
If he could go back in time, he would either be a professional orchestral trumpet player or college trumpet professor, but he is forever our teacher, for which we are grateful.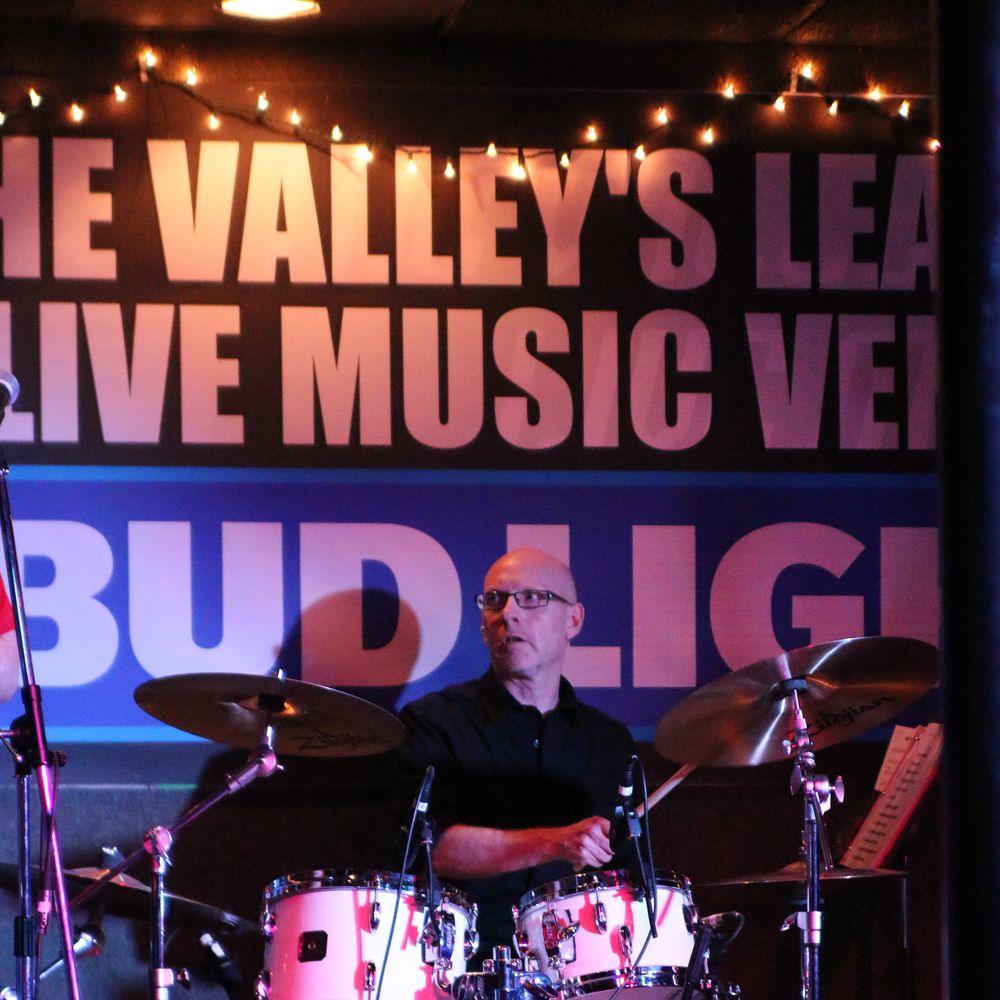 MARK SEELY
Drummer
* 30 years performance experience
* Born in Spirit Lake IA.
* Played in a variety of dance bands in the Iowa Great Lakes region in the early 80s
*1987 Received a Bachelor of Music degree from the University of Iowa
*For 20 years played on the worship team at Speak the Word Church International
* Played on recording sessions for Speak the Word's record label High Praise Productions
* Played on worship teams for a variety of Twin Cities churches- Grace Church of Eden Prairie, City View Church, St. Michael's Lutheran.
    Currently playing at Life Assembly Church.
* Played in tribute shows throughout the upper midwest featuring the music of artists such as Roy Orbison, Patsy Cline, Loretta Lynn, Creedence Clearwater Revival.
* I pride myself in being a versatile drummer who can play any style of music. Whatever style of music I'm playing my goal is to make it feel good and to make it "groove".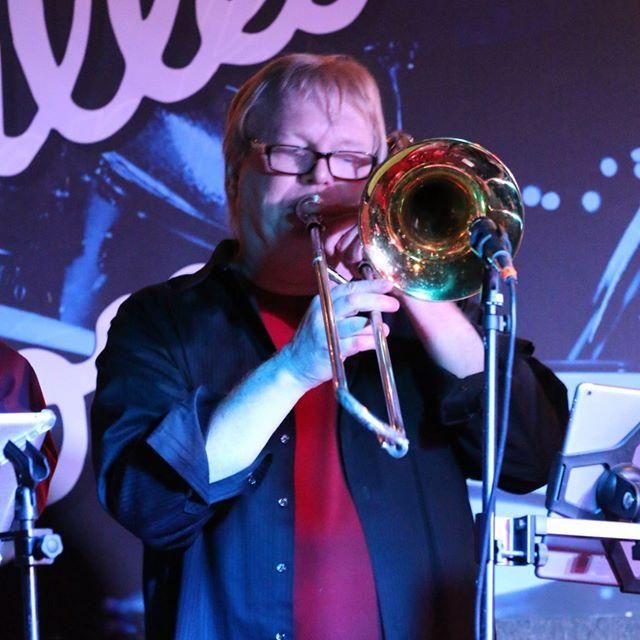 SCOTTY SMITH
Trombone
Scott too, is master reader and player of music. He can stand alone and overwhelm you with solos or can lead a horn section ala Tower of Power and Chicago. Thou he has laid back demeanor - his sense of rhythm and soul will make you wanna move.
Cole Bielefeldt
I am Minnesota born and raised. From St. Paul Area. 1 of 4 kids growing with a twin brother. I have been drumming since i was 10 years old where I started playing on my bed with drum sticks and pillows and stuffed animals or whatever I could get my hands on because my family couldn't afford to get me a real drum set at that time in life.  I got my first real set at the age of 14 years old and it took off from there. I started playing at my church at when I was 18 years old. I have been a drummer for over Ten years. I have played Percussion in a Bruno Mars Cover Band for 2 years called: Elevation! I have been on 2 different albums. One being Moonlight Mushroom with bass guitar and percussion parts I played. The other Album being Christian Christmas song playlist from church live concert. I play lead guitar and rhythm guitar at my church and have been for the last 5 years now. I take lessons with a Gentleman who Band " Fantastic Trippers" is in the Rock and Roll Hall of Fame. Been working with him now for 4 years. Been a huge mentor/teacher of mine. All in total I play 4 different instruments with drums/percussion and guitar being my main and favorites too play. I have been a musician for 14 years now as continue my music journey and education!